North Metro Chorus Sponsors
Sponsorship Information
As 5 time International Gold medal winners, it takes a demanding financial commitment to run our chorus. While we foster many diversified fund raising campaigns to help defray our costs, North Metro Chorus would welcome an opportunity to partnership with a sponsor whose interests would complement our own. If you would like to sponsor our chorus, please contact Jacqui Barron: communications@northmetrochorus.com.

---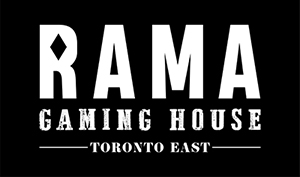 Funds proudly raised through Charitable Gaming at Rama Toronto East.




RAMA Gaming House
Charitable Gaming was developed in collaboration with the Ontario Charitable Gaming Association (representing charities and non-profits), Commercial Gaming Association Ontario (representing commercial operators) and the government (Ontario Lottery and Gaming) to share earnings with community not for profit groups such as North Metro Chorus and many other charitable organizations.Working together with these groups, Charitable Gaming has been able to ensure that a portion of the gaming funds earned goes back to local communities. Visit https://www.cgcgood.com/ for more information

North Metro Chorus works directly with Rama Gaming House Toronto East located at 991 Kennedy Rd in Scarborough Ontario, one of the industry partners in Charitable Gaming.
The brand new Toronto East location features a newly designed bar and eatery, where guests can indulge in Vegas Style Casino Games, play bingo in both a traditional bingo room, or play in a bingo room where you can chat with friends and play all night long electronically. Visit their website for more information https://ramagaming.com/

---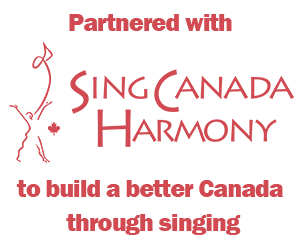 Sing Canada Harmony
The Sing Canada Harmony Scholarship Fund is a registered charity established in 2008 to unite Canadian a cappella singers through service to youth and children in schools and communities. The fund provides financial assistance for educational and training opportunities in singing vocal music performance, vocal music leadership, vocal music administration and vocal music composition, arrangement, adjudication and staging. Sing Canada Harmony will financially support learning opportunities for Canadians throughout the communities and schools, and particularly among young people, to gain expertise and experience in the field of a cappella vocal music harmony singing in quartets and choruses. Please visit
https://singcanadaharmony.ca/ for more information!