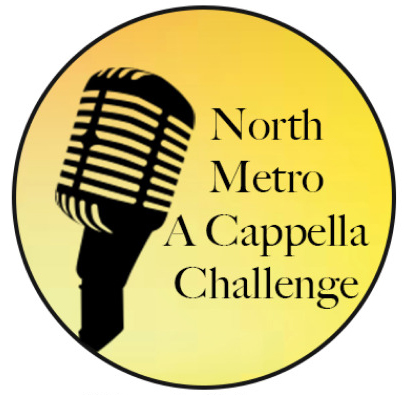 North Metro Chorus introduces the 1st Annual
A CAPPELLA CHALLENGE

On the evening of February 16th, 2018 North Metro Chorus will host the 1st annual A Cappella Challenge for choral groups of youth under the age of 30. The festival will be held at the beautiful Richmond Hill Centre for the Performing Arts.
Meet The Finalists:
Bella Nove
C'est Jazz
Enter A Cappella
GC Harmony
Jamme
Nothin' But Treble
Surround Sound
Young Singers
Meet the Judges:
Heather Bambrick
As one of Canada's top Jazz vocalists, Heather has collaborated with some of the best around, including Phil Nimmons, Fred Hirsch, Gene DiNovi, Guido Basso, Lea Delaria, Anne Hampton Callaway, Carol Welsman, Jackie Richardson, Ian Shaw, as well as the late Rob McConnell and Peter Appleyard.
More than just a vocalist, Heather is also one of Canada's busiest voice actors, appearing on numerous commercial campaigns, as well as voicing characters on several Emmy-nominated animated series, including those for Disney, PBS, Comedy Network, and NBCKids. Since 2001, she's become a beloved host at JAZZ.FM, Canada's only all-Jazz radio station, and has twice been named National Jazz Awards' Broadcaster of the Year.
Josh Grossman
Josh Grossman is a graduate of the University of Toronto's Jazz Performance Program where he studied trumpet with Chase Sanborn and Kevin Turcotte. Josh is the founding Artistic Director and Conductor for the Toronto Jazz Orchestra (TJO), an 18-piece big band featuring some of Toronto's top emerging jazz talent.
For four years Josh was Performance Manager for The Glenn Gould School at The Royal Conservatory of Music. He left The Glenn Gould School in 2007 to accept positions as Manager with the High Park Choirs of Toronto – a 120-voice, four-division children's choir – and Administrator for Continuum Contemporary Music, one of Canada's top contemporary chamber ensembles. He continues with Continuum today.
Scott Pietrangelo
Scott Pietrangelo is truly a jack of all trades in the Toronto music and theatre scene. Music Director credits include Beauty and the Beast (Capitol Theatre, Port Hope), Anne and Gilbert (RuBarb, Moose Jaw) and Rocky Horror (Randolph Theatre, Toronto). As a performer, Scott has appeared in the Canadian premiere of The Hobbit (Grand Theatre, London), A Christmas Carol: The Musical (Rose Theatre Brampton), and most recently two productions of The Last Five Years (Big Benn Productions/Sarmiento Productions, Broadway World Award nominee). He spent six years as Music Director of newchoir, Toronto's first rock choir, and is now the Founder and Artistic Director of Toronto's first large-scale a cappella ensemble, SoundCrowd (www.soundcrowd.ca), who performed in the sold out Total Vocal concert lead by Deke Sharon (The Sing-Off, Pitch Perfect) at Carnegie Hall in April of 2017. He is thrilled to be judging for the North Metro A Cappella Challenge and is excited about the future of a cappella in the GTA!