Latest News
NORTH METRO'S JOURNEY TO LAS VEGAS
Wed, 21 Jun 2017
North Metro is excited to be preparing for another International Competition this year in Las Vegas.

We are also thrilled to say that Erin Howden has been appointed to the position of Director of North Metro Chorus in addition to continuing to share her creativity as Choreographer. June Dale, who has been directing us for the past 45 years, has left a lasting legacy and has now handed the baton to her daughter. Erin has already taken us to regional competition but will be stepping onto the International stage as Director for the first time this fall.

Erin is well known within the Sweet Adeline organization as a member of the International Faculty and is actively involved in coaching, educating and motivating performers worldwide and we are very excited to welcome her to the International stage as our new Director.

We look forward to seeing you all in Las Vegas and send good wishes to all competitors.

Shirley Marconi
President, North Metro Chorus

#iamsweetadelines
AN AMAZING JOURNEY OF AN AMAZING DIRECTOR
Fri, 19 May 2017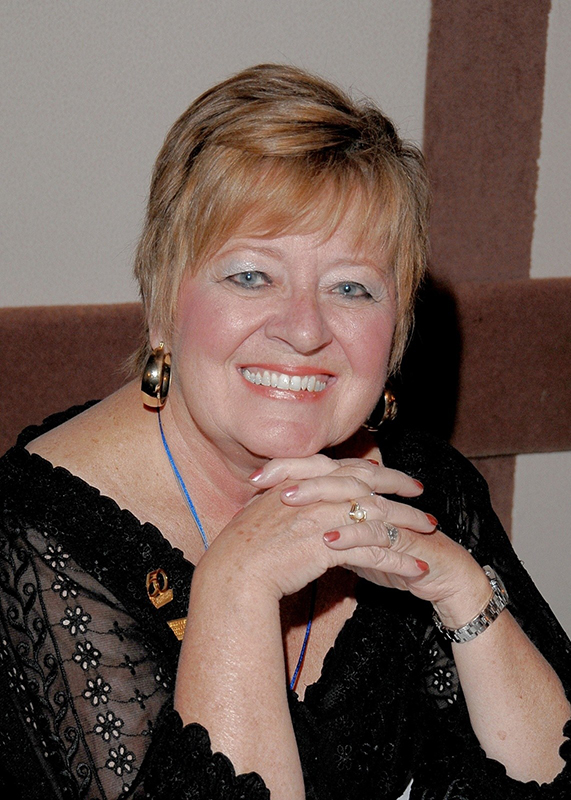 AN AMAZING JOURNEY OF AN AMAZING DIRECTOR
June Dale – Master Director 700

Submitted by Shirley Marconi, President, North Metro Chorus

No one sets out to be a leader but becomes one by the quality of their actions and the integrity of their intent. As a member of Sweet Adelines for more than 56 years, June Dale has demonstrated that she truly is a leader.

When June agreed to direct the 17-member North Metro Chorus 46 years ago, it was realized right from the beginning how very blessed our chorus was to have this creative Director with her tremendous talent, patience, enthusiasm and creativity who always ensured that all our performances would be done with class and professionalism.

Since then, North Metro has grown to over 140 members and has won every Regional competition we have competed in during the past 46 years. The chorus has placed in the top three Internationally for the past twenty-one years, and we are very proud to be four-time gold medalists. We have June to thank for our success.

With June's vision and innovative approach to barbershop, she sought out to break new grounds through character and theme performances such as Newsies, Sailor and Mary Poppins.

June is recognized and highly regarded both in the Regional and the International Sweet Adeline organization. She has been a member of the International Faculty, is a Certified Arranger and has been an International fourth place quartet medalist.

Under June's direction, North Metro was the very first chorus to break the 700 score at the regional level earning June the title of Master Director 700.

Unfortunately, more than a year ago, June had a very serious fall and broke her leg badly. As a result, following extensive surgeries, June has endured many months of pain and difficult rehabilitation, but is finally on the road to recovery.

However, after more than 46 years as the Director of North Metro Chorus, June has made a decision to step down from competitive directing which is a very enormous emotional decision for her and for all of the chorus. Fortunately, she is not leaving the Sweet Adeline world altogether. Her passion for music and for the chorus will continue in non-competitive venues, such as directing the chorus in shows and sharing her arranging and coaching skills.

One of June's biggest accomplishments has been her influence on members of her own family which has resulted in another wonderful asset to the organization. We are very excited to say that her daughter, Erin Howden, already well known within the Sweet Adeline organization, has stepped into the Director position in addition to continuing to share her creativity as Choreographer of North Metro. She will be directing us in the upcoming International Competition in Las Vegas following our qualification at the last regional which was also under Erin's direction.

North Metro will be forever grateful to June for sharing her amazing journey with us as an incredible Director and wonderful friend. We love you! Your legacy will live on!

#iamsweetadelines

Save the Date, February 16, 2018
Thu, 23 Mar 2017
North Metro Chorus introduces the 1st Annual
A CAPPELLA CHALLENGE

On the evening of February 16th, 2018 North Metro Chorus will host the 1st annual A Cappella Challenge for choral groups of youth under the age of 30. The festival will be held at the beautiful Richmond Hill Centre for the Performing Arts.

Please bookmark this page for updates, news and announcements.
Congratulations Julie Orchard!
Thu, 29 Dec 2016
Congratulations to Julie Orchard for winning the Region 16 Assistant Director Award for 2016! Well deserved!
Save the Date! Saturday, September 16, 2017.
Wed, 16 Nov 2016
North Metro Show

North Metro is having a show …. Saturday, September 16, 2017
2:00 p.m. & 7:30 p.m.
Global Kingdom Ministries (401 & Markham Rd, Scarborough, Ont).

Attachment:
Congratulations Lynn Reisch!
Thu, 7 Jul 2016
Congratulations to Lynn Reisch, our Costume Designer/Visual Coordinator, for winning the 2016 "Barbie" Award for the design of North Metro's toy soldier costume worn for our Denver international winning package!
Check out our Denver finals package!
Wed, 23 Oct 2013