Our Directors
Erin Howden - Director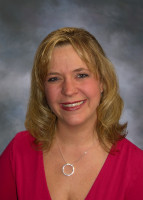 Erin Howden has been an active member of the North Metro Chorus for more than 35 years and has achieved top-ten standing as a quartet member at the international level. Since joining North Metro, she has become a dynamic leader who is truly superb in the area of performance and expression. "Brilliant!" "Unique!" "Innovative!" All these words have been used to describe Erin's stunning visual work.

Erin is a member of the Sweet Adelines International faculty and has been actively involved in coaching, educating and motivating performers worldwide. Erin's powerful "Newsies" choreography in North Metro's thrilling gold-medal performance in Fort Lauderdale played a major role in our victory. Her vision and creation of "Sailor", "Paint Your Wagon", "Mary Poppins" and other packages have had audiences enthralled, and inspired many standing ovations. Erin has made significant contributions to North Metro's four gold medal performances and the chorus is proud to be the canvas for her artistry.

In addition to Erin's background in modern jazz, choreography and dance, she has an honours degree in business and has a certification in human resources management and training. Erin worked in HR management for more than 15 years and is now running her own performance coaching organization called "A Step Ahead", through which she coaches, trains, educates and motivates individuals, choruses, quartets and other organizations worldwide.

Erin's creative and passionate delivery is contagious. She inspires personal belief and enthusiasm as she motivates people to pursue breakthrough levels of continuous improvement and excellence.
June Dale - Director Emeritus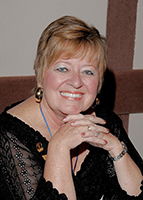 Forty-seven years ago, June Dale became the director of Toronto's North Metro Chorus and together they began a journey...in search of a dream. June's silver anniversary as director proved to be golden indeed as the dream was realized on October 5, 1996 in Fort Lauderdale, when she led the chorus to an unprecedented first-place finish for Canada in the prestigious Sweet Adelines International Competition. She additionally led North Metro to gold medals in Atlanta, Georgia in the 2000 Sweet Adelines competition, in Nashville, Tennessee in the 2003 competition, and for a fourth time in Denver for the 2013 championship.

June is now recognized worldwide in the Sweet Adeline and Barbershop communities for her innovative style and vision of the future direction of our musical genre. At the 2008 Region 16 competition in Syracuse, New York, June was honoured with the prestigious Nancy Fields Leadership Award. The transcript of her nomination can be found on the Bulletin Board area of this site. In addition, she was also recognized by Choirs Ontario with a silver Choral Federation Leadership Award, as well as being runner-up to media personality Pamela Wallin in the arts category of the Women Who Make A Difference Award.

As a master 700 director, coach, certified arranger, international faculty member and international top-five quartet medalist, June really has 'done it all'.

North Metro Chorus members are justifiably proud to have her as their leader, mentor and friend.